Regular price
$24.99
Sale price
$0.00
Unit price
per
save $24.99
Sold out
RECOMMENDED AGE: Size S is suitable for kids aged 3-8, and the recommended weight is below 88 lbs (40 kg); size M is suitable for Youth aged 8-14, weight 90-132 lbs (41-60 kg); size L is suitable for Adult, weight 134-176 lbs (61-80 kg). Please refer to the size chart to choose the suitable size. It comes with 1 pair knee pads, 1 pair elbow pads, 1 pair wrist pads and a storage bag.
‍IMPACT-RESISTANT, EFFECTIVE PROTECTION: The kids protective gear set adopts abrasion-resistant hard PP curved shell which can effectively buffer external impact. The fabric is made of encrypted 600D Oxford cloth, which is strong and wear-resistant.
COMFORTABLE TO WEAR:The inside fabric of the kids protective gear set is soft and smooth velvet which is sweat-absorbent and skin-friendly. Kids can comfortably wear the wrist guard, elbow pads and knee pads for hours in summer and winter. The back is breathable elastic cloth, offering air permeability and more comfort.
Safety & Fun: With double elastic straps on kneepads and elbow pads and thumb hole on wrist guards, can make the kids protective gear set stay in place without wiggling around. Designed for children's sports safety protection, especially suitable for roller skating, skateboarding, skating, cycling and other sports.
PERFECT GIFT FOR BOYS & GIRLS: The kids protective gear is a Great Gift for any girls, boys, teens, youth, adults, boyfriend and girlfriend on birthday and Charismas Day. Your 100% satisfaction is our motivation force, so please contact us if you have any question about the knee elbow and wrist pads.
---
Product Description
Share
View full details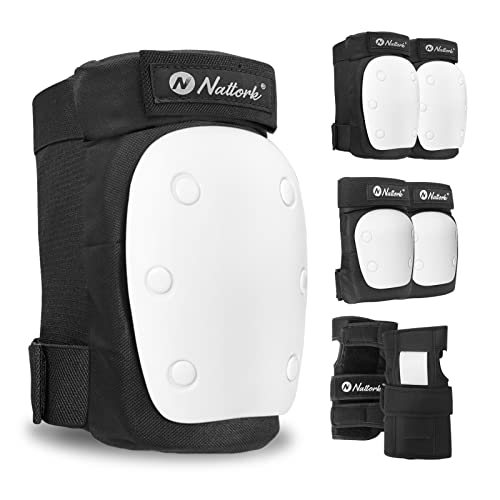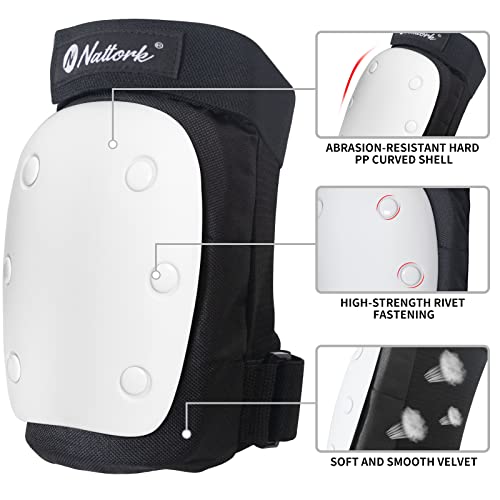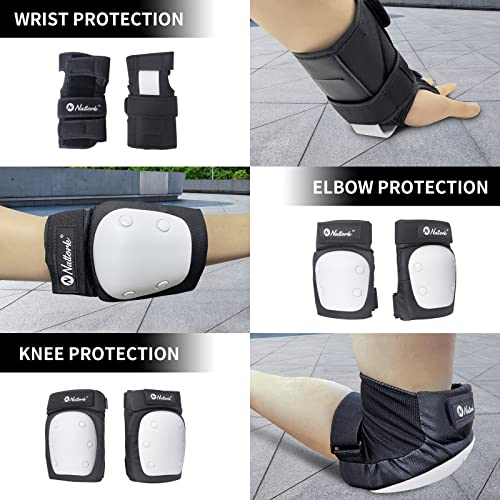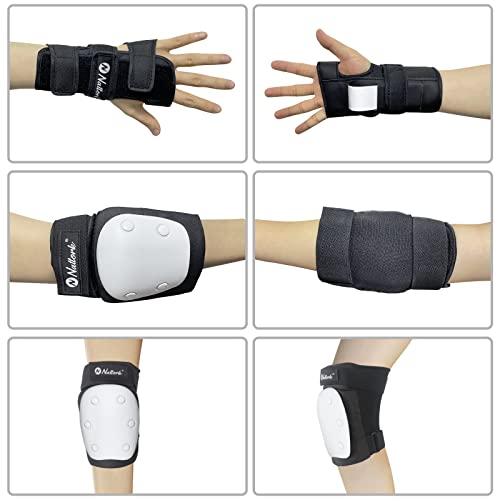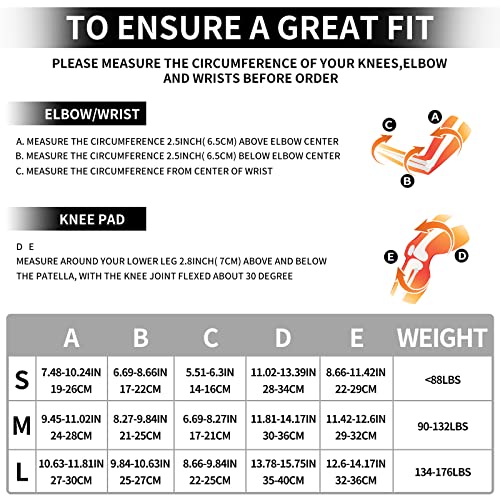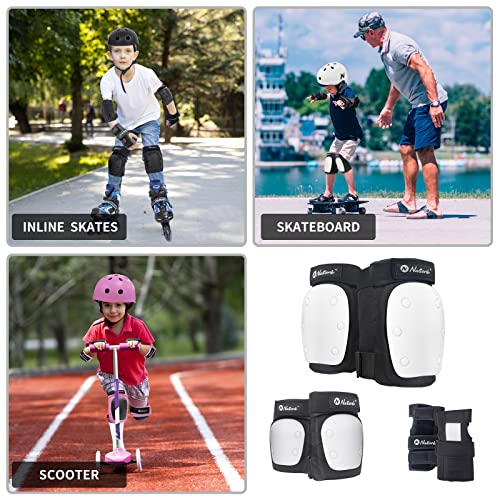 Excelente calidad !
Muy buen producto. La verdad es que el precio es algo caro en comparación con otras pero el artículo lo vale. El material es de muy buena calidad, los velcros funcionan perfecto y no sobra como con otros. Las 3 protecciones ayudan mucho a evitar tallones o raspaduras en la piel y al menos se ve que no se van a romper tan rápido.
Perfect protection gear
Big covers everything you need protection. Very tight won't move
Grip it and rip it bro!
The pads on these remind me more of skateboarding vert ramp pads. They have a large landing zone making them a lot more comfortable than traditional pads. They fit well, and work as intended.
great for my 6 year old
Nice set of knee pads, elbow pads and wrist guards. Fit perfectly for my 6 year old (almost 7). She uses it when she is using her scooter or ice skating and is very happy with it.
Well made
These are a perfect replacement for my 25 year old "Rollerblade" brand pads, which had completely shot elastic. I like the fact that the knee pads can be worn with your knee in or out of the sleeve (see pictures). I also like that the wrist pad has a largish plastic protruding bump, whereas many other wrist pads I've seen have much flatter bumps (which I don't think would offer as much protection in the event of a fall).
Even though I'm an adult, I'm in the middle of their weight range for size medium, so I ended up choosing their medium size. The wrist guards fit perfect and I wouldn't want to try a larger size, however the knee guard strap above the knee is barely long enough, but pulled tight it does connect.
I like the included mesh bag, because with four rollerbladers in our family it's nice to keep everyone's pads separated so they're easy to find.