Regular price
$24.99
Sale price
$0.00
Unit price
per
save $24.99
Sold out
Impact-Proof & Protective Material: The helmet is designed for multi-sport head protection with CPCS certified. The material uses a strong ABS shell and high-quality EPS foam to help absorb the impact and protect the head during impact.
Adjustable & Multiple Sizes: Roller skating helmets are suitable for kids ages 4-12 years old, teens, adults. With an adjustable spin dial inside, you can flexibly tighten/loosen the helmet for a comfortable wearing experience. Three sizes for chosen: small 18.89"-22.04" (48cm - 56cm); Medium 20.47 "-22.83"(52 cm - 58 cm); Large 22.04'' -24.01''(56 cm - 61cm).
Ventilated & Cool Helmet: With 11 ventilation holes, it conforms to the special aerodynamic design to reduce sweating and keep cool, while also reducing the high temperature caused by intense physical exercise.
Comfortable & Safe Design: The thickened sponge is soft and comfortable, which can reduce the pressure on the head. It is detachable and easy to wash. We also include a set of linings to replace the linings.
‍Multi Sport Equipment: Nattork helmets are very flexible and suitable for a variety of sports, like Bike, Skateboard, Scooter, Inline Skate, Roller Skate. Our helmets protect the safety of outdoor sports enthusiasts.
Share
View full details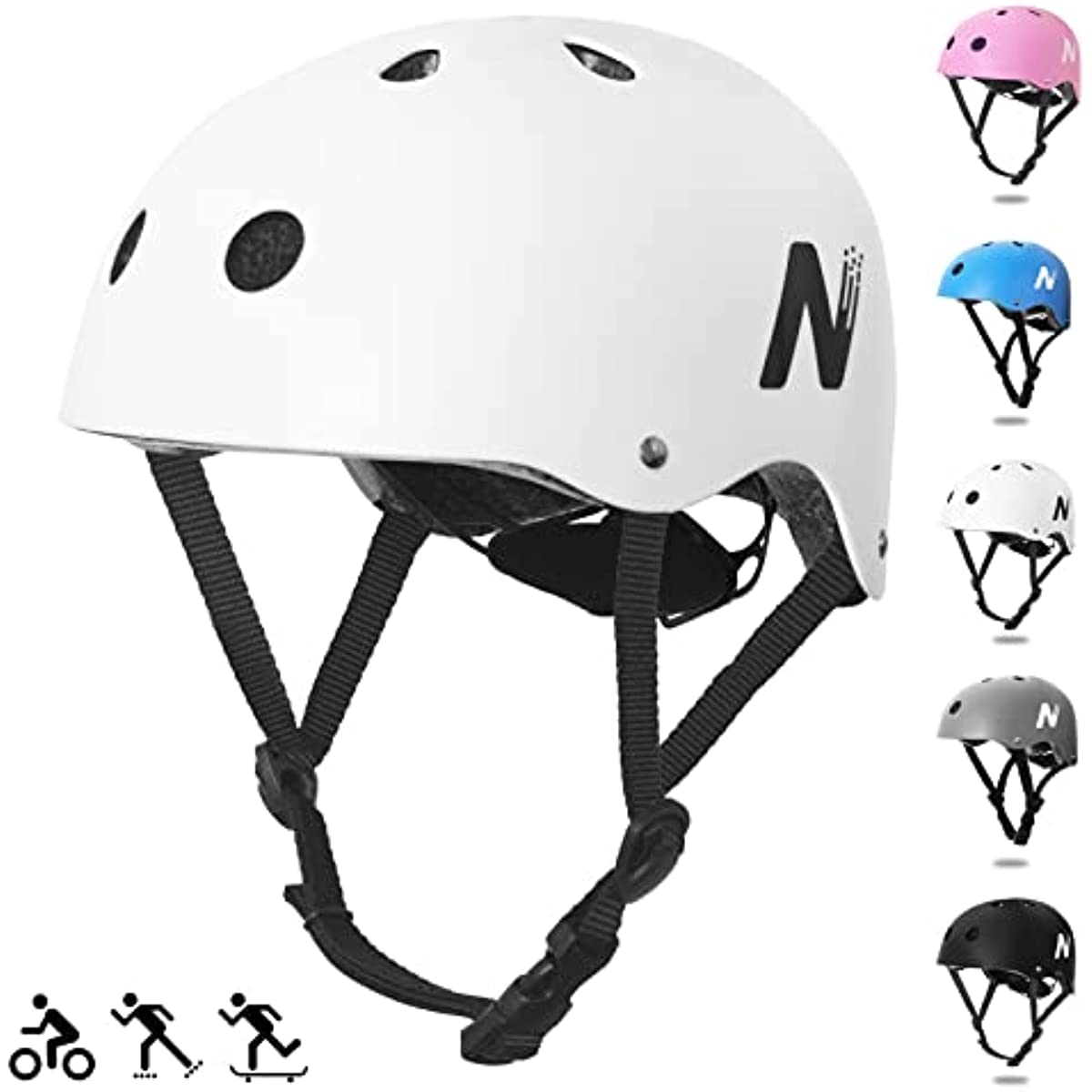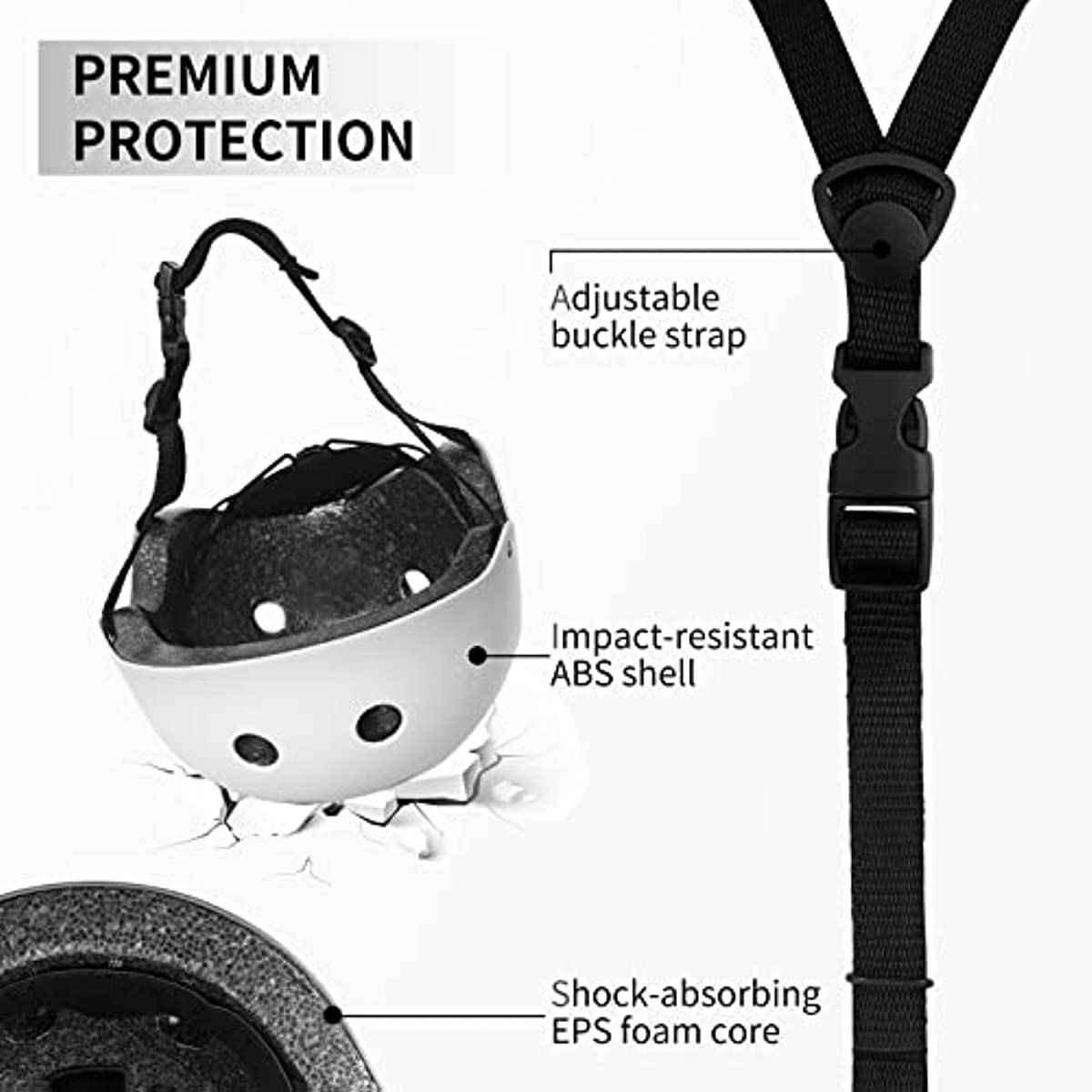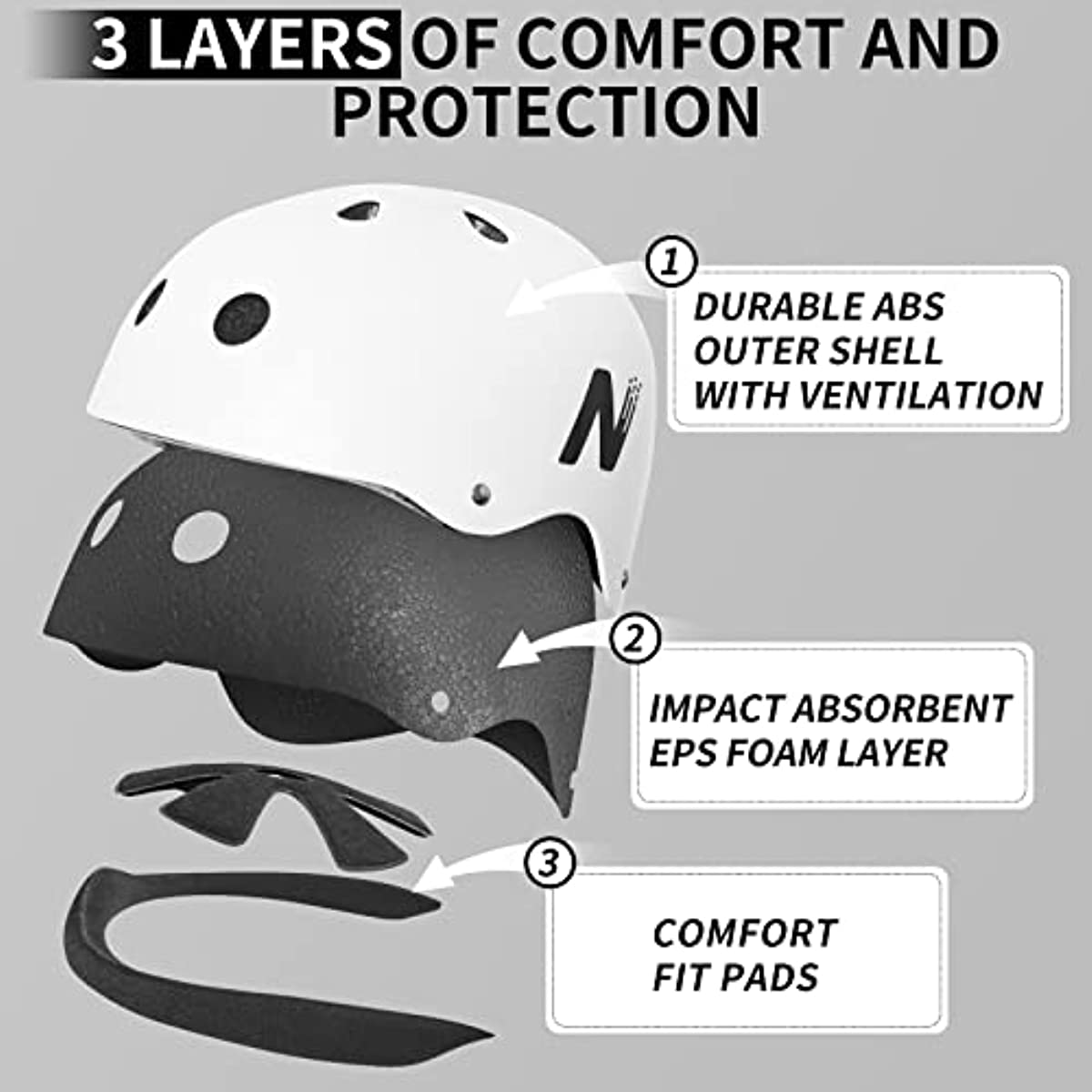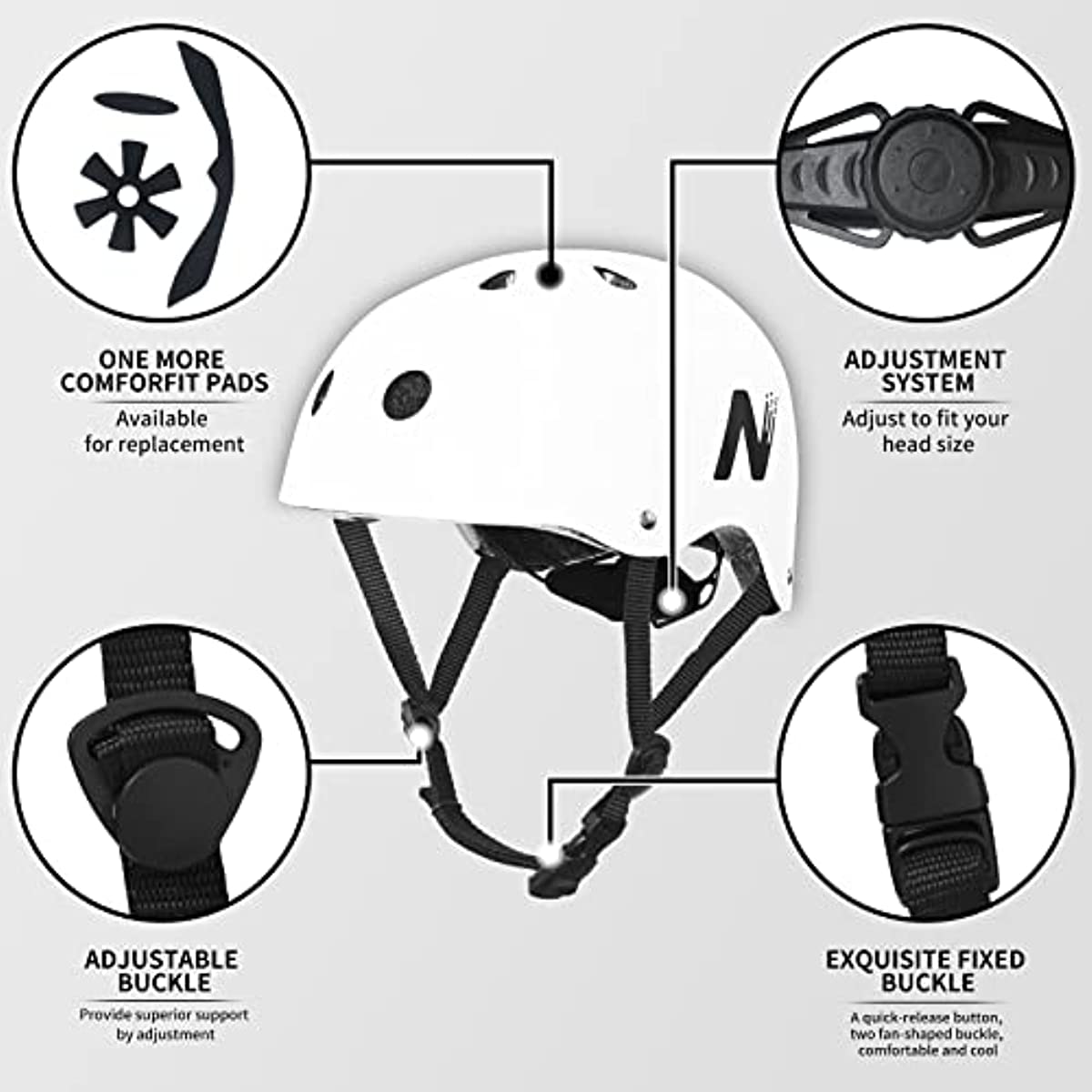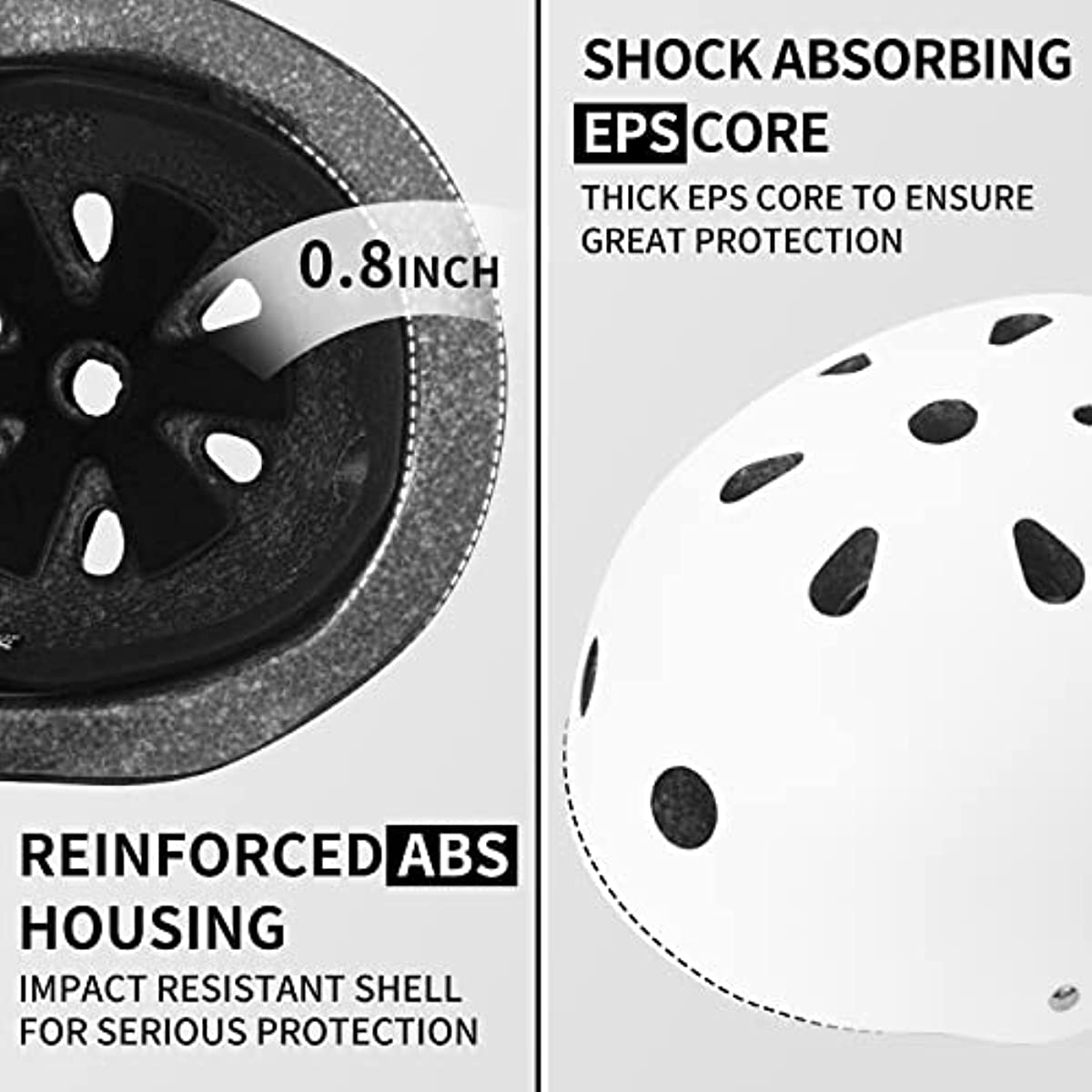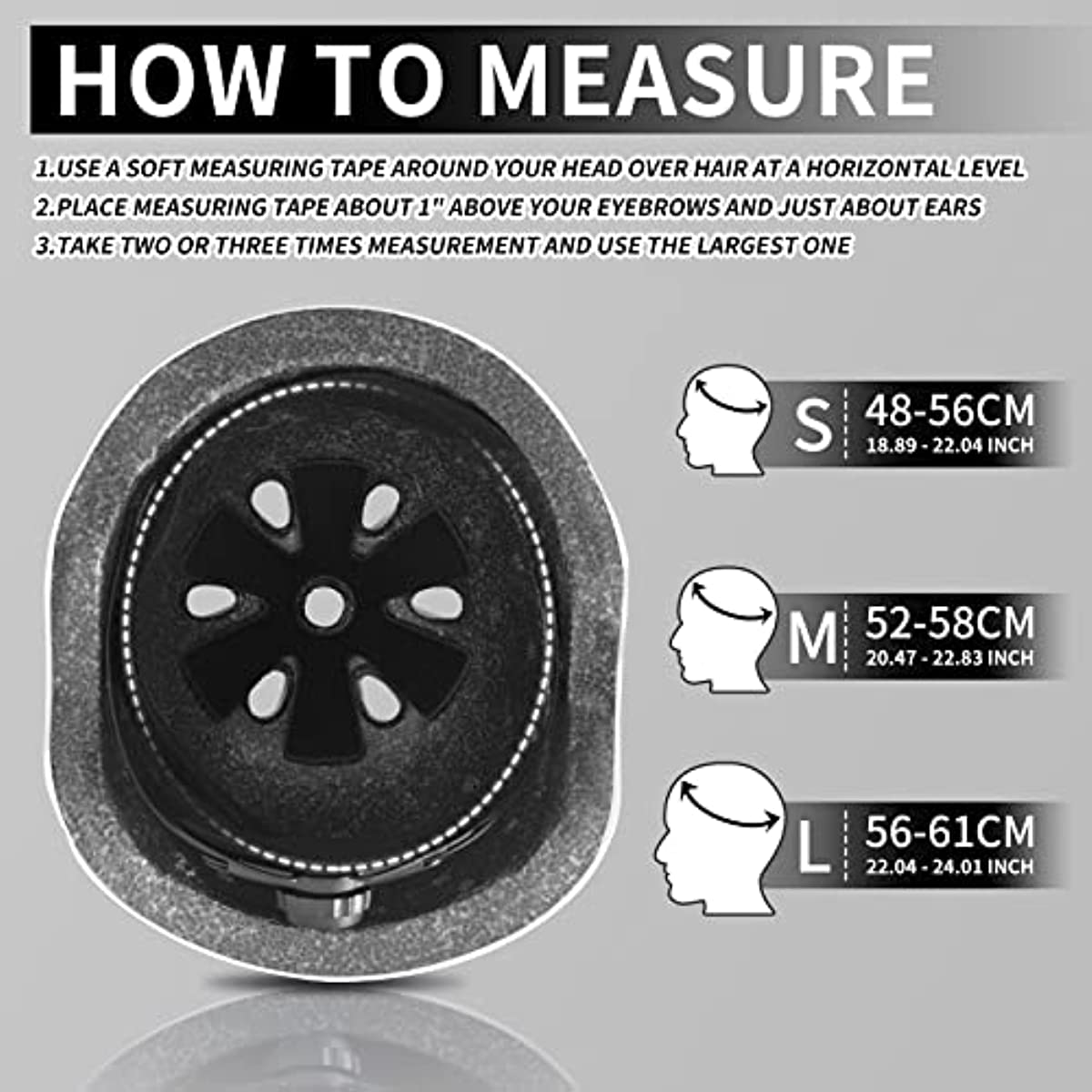 Great helmet
Son says it fits great and is comfortable.
Skating
The helmet provides a comfortable fit but, unfortunately, caused excessive sweating in my hair. But Safety first!
Work well
Its a really nice, durable helmet for kids.
Came in a bit bigger than I expected
It was bigger than I thought it would be, and there were more loose areas in the helmet when I tried it on. I did measure about 3-4 times and thought I was accurate when selecting the size. The material feels strong, and fairly sturdy. But the fact that it doesn't fit well makes me doubt putting it on to test anything haha. So I will stay wondering to the true efficacy of it. The helmet did come with removable liner inside a small plastic bag. It does look nice in terms of style. It has a very minimal look, and the back has an adjustable knob system on it.
Comfortable
I got this to go with some knee and elbow pads for when my great nieces and nephews are over to play and bring their skateboards/skates. My nephew was over recently and gave it a try.
It fit rather snug at first, but he said it was pretty lightweight and comfortable without slipping all over the place when he was out skateboarding. It also has a feature to expand or loosen to get the right fit (which he figured out). The strap also helped keep it firmly in place, so a win-win all around.
The helmet held up well over a few hours of fun and would work well for skating or biking. At this price I'll probably pick up another size to have options as the kids get older.