Regular price
$57.99
Sale price
$42.99
Unit price
per
save $15.00
Sold out
FEATURES
Great for beginners and kids
ONE-PUSH-CHANGE size adjustment
High elasticity PU wheels and ABEC-7 bearing
Secure and easy-to-use buckle closure
High-top support provides ankle protection
Comfortable lining and breathable mesh
Eye-catching eight shiny wheels

The Model-139 is the best choice for young skaters who want to have a blast both indoors and outdoors. These roller skates for the beginner are designed to provide a combination of fun and quality, ensuring a smooth and enjoyable skating experience.
These skates are incredibly adjustable offering four different size options. This means you no longer have to worry about getting the wrong size or your child's feet outgrowing the skates too quickly. With the ONE-PUSH-CHANGE size adjustment feature, you can effortlessly find the perfect fit, providing optimal comfort and stability for your little one's growing feet.
Durability and performance are key factors in any roller skate, and the Nattork Kids Roller Skates deliver on both fronts. Equipped with high elasticity wheels and ABEC-7 bearings, whether skating on smooth surfaces or tackling different terrains, these wheels provide a reliable and smooth roll, giving young skaters the confidence to explore their skating skills.
The Model-139 is also designed with convenience in mind. The dual-buckle closure system allows for easy and secure fastening, enabling children to independently put on and take off their skates. This promotes a sense of accomplishment and self-reliance, making the skating experience even more enjoyable.
Comfort is a top priority, and the Nattork Kids Roller Skates deliver in this aspect as well. The breathable mesh design ensures that young skaters' feet stay cool and dry even during extended periods of activity. This helps prevent discomfort and allows children to focus on their skating adventures.
The high-top design of these skates provides excellent ankle support, effectively protecting young skaters from potential injuries. This feature is particularly beneficial for beginners who are still building their confidence and balance on skates.
To add a touch of excitement and style, the skates are equipped with eight flashing wheels that create a mesmerizing light show as children glide along. These light-up roller skates with eye-catching wheels make every skating session even more thrilling and enjoyable.
The Model-139 is the perfect combination of style, comfort, and performance. With their adjustable size, durable construction, breathable design, superior ankle support, and attention-grabbing flashing wheels, these skates are designed to provide endless hours of joy and excitement for young skaters. Get ready to hit the skating rink or explore the great outdoors with the Nattork Kids Roller Skates!
Share
View full details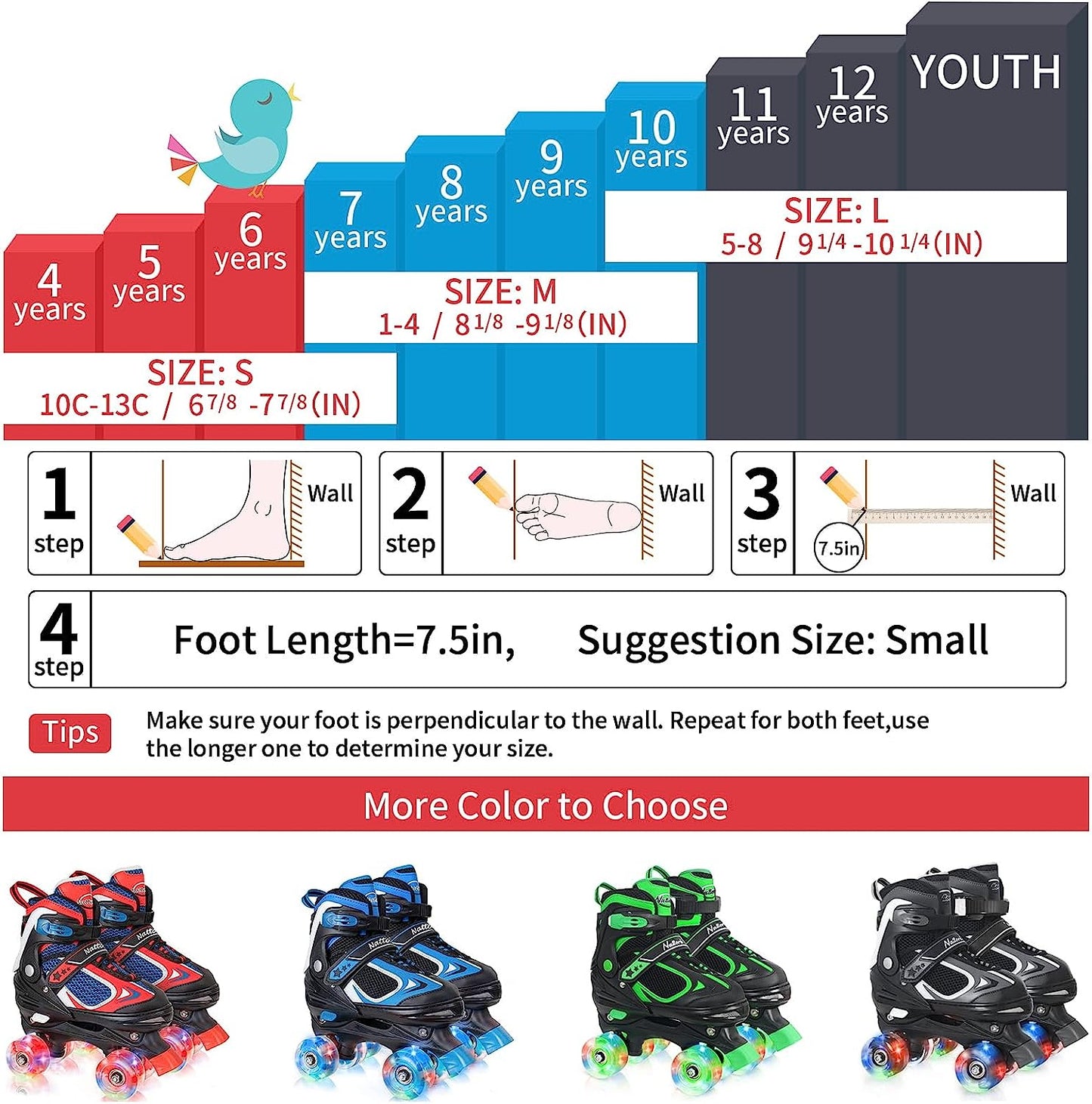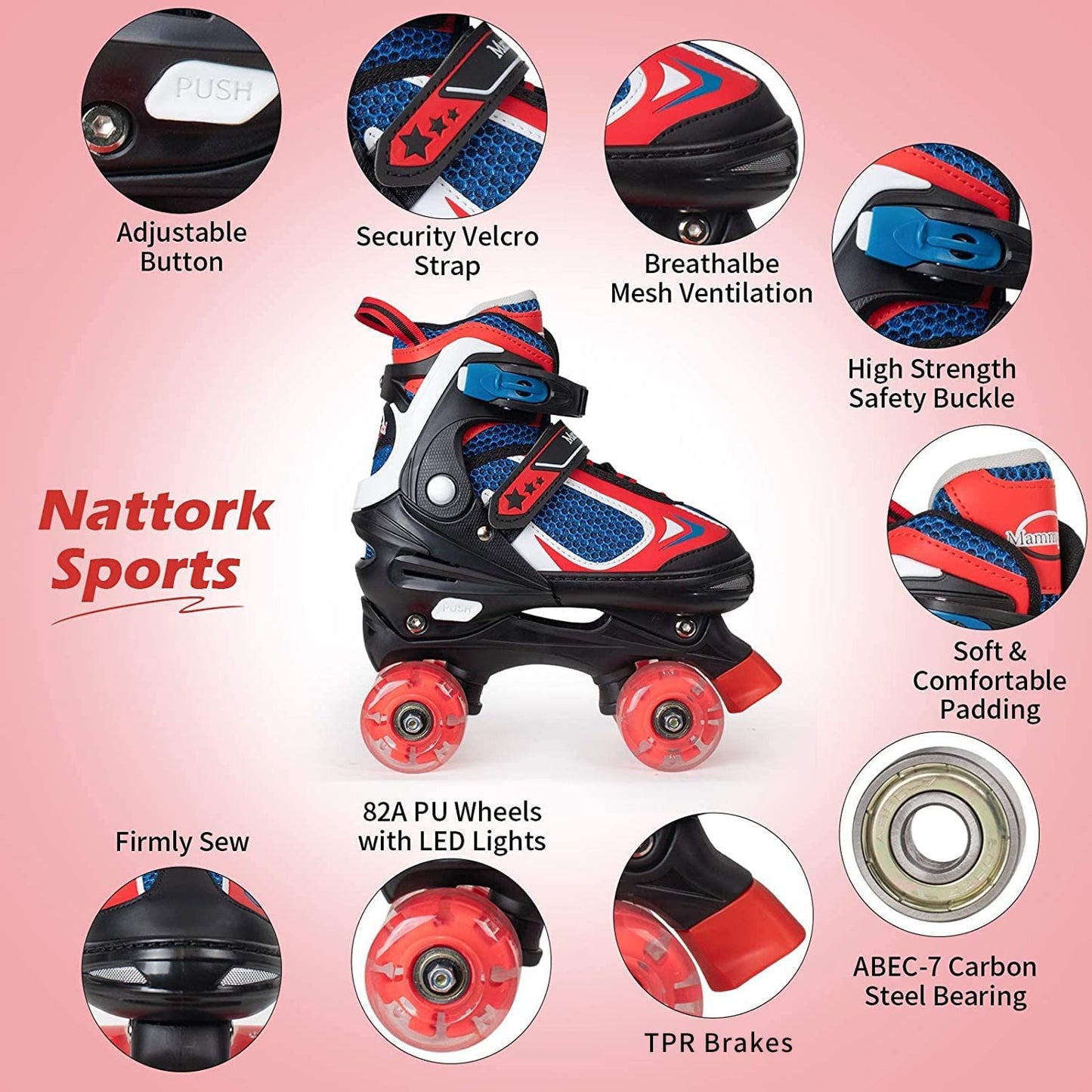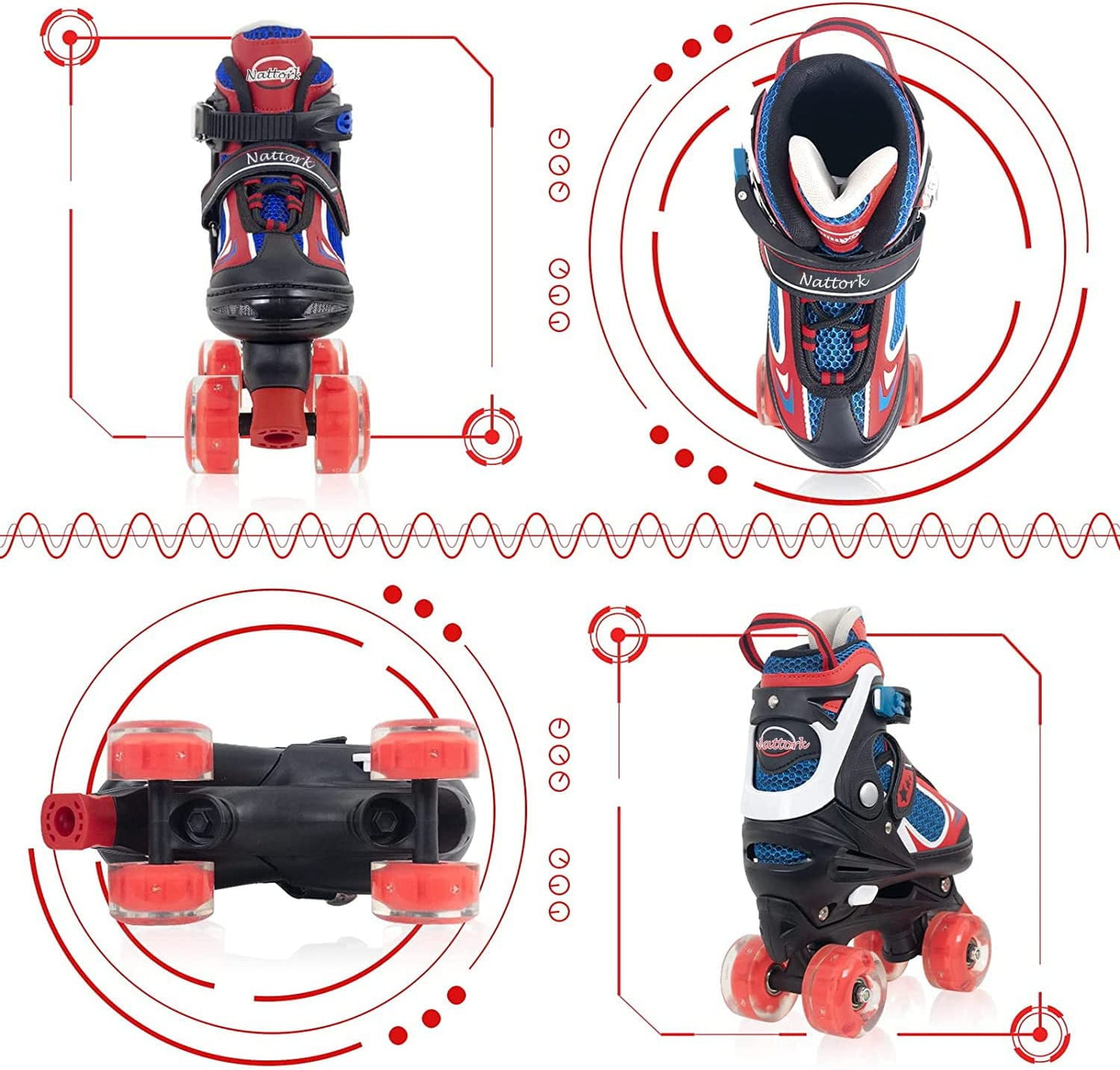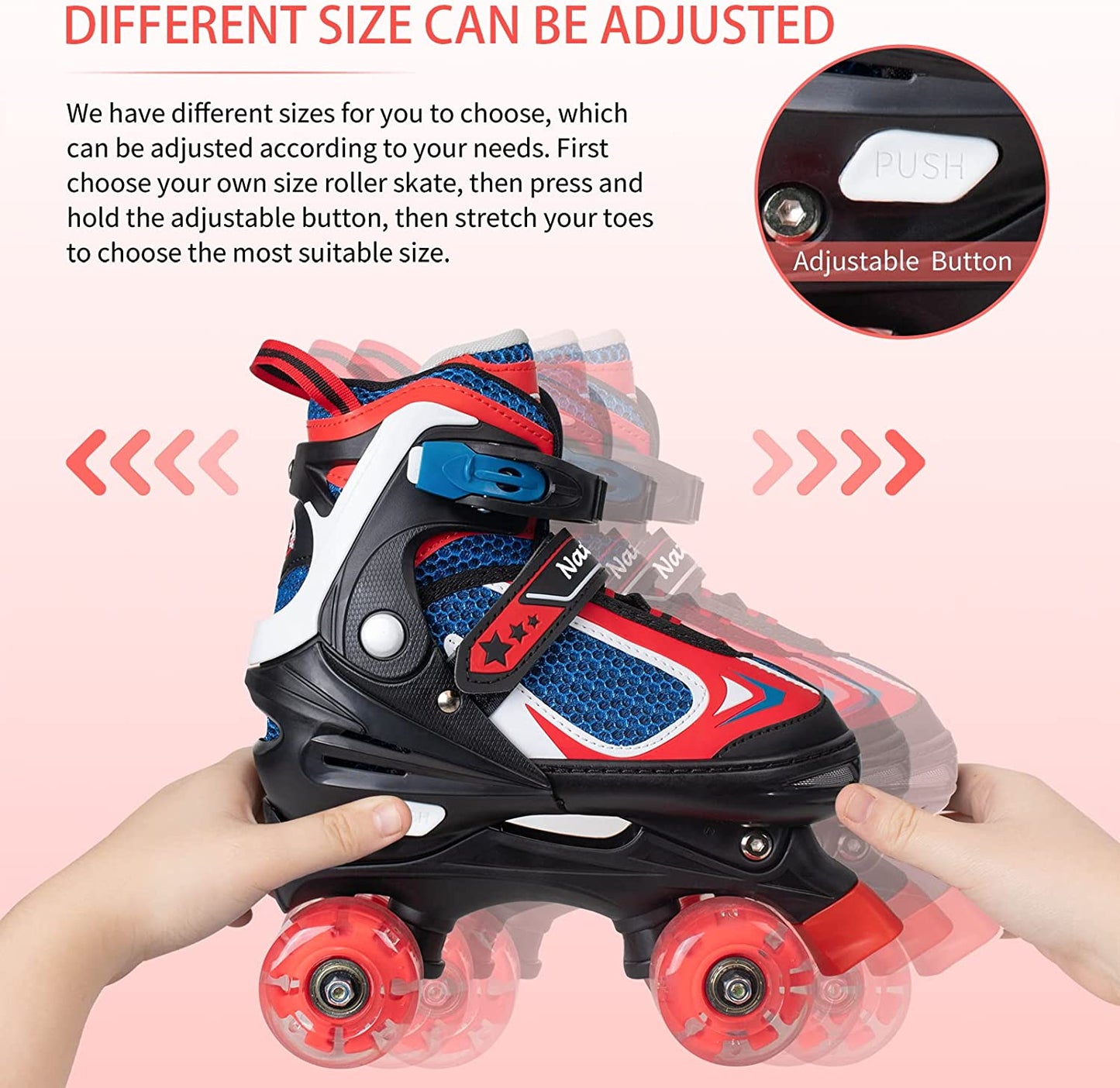 Perfect
Bought these for my 9 year old for Christmas. He loved them they work perfectly.
Great
Bought for my 6 year old grandson. He loves them at the skating rink, to learn to skate. Would recommend.
Super fun
I got these for my 8 year old son. He absolutely loves them, and was extremely excited when he discovered the wheels light up. They work great wheels role smoothly.
Perfect Gift for my 7 year old.
My 7 year old has been begging us for skates. These are perfect. They are adjustable, so they will grow with him. Great quality. The lights in the wheels are a nice added feature. You won't be disappointed!