Regular price
$59.99
Sale price
$43.99
Unit price
per
save $16.00
Sold out
Feature
Inline skates for beginners and toddlers
4 size adjustment
82A high-elasticity PU wheels and ABEC-7 bearings
breathable mesh
Secure and easy-to-use buckle closure
High-top support provides ankle protection
Extra Toe Protection
Eye-catching eight shiny wheels
The Model-901i becomes the top choice for children who love inline skates, providing an exciting skating adventure, whether indoors or outdoors. These beginner inline skates are carefully made to blend entertainment and quality, ensuring a smooth and joyous skating journey.
These roller blades display a high level of adjustability, offering four different size options. This feature alleviates the worry of choosing the wrong size due to the fast growth of children's feet. With the user-friendly ONE-PUSH-CHANGE size adjustment system, the perfect fit is easily found, offering optimum comfort and stability.
The inline skates for kids come equipped with 82A high-elasticity PU wheels and ABEC-7 bearings, delivering stable and smooth motion on indoor and outdoor surfaces. This inspires young skaters to fearlessly broaden their skating skills.
The Model-901i features a triple lock protection system. The top buckle firmly secures the ankle, an additional nylon strap offers extra safety, and the laces ensure a precise fit. This three-layered security approach ensures the skates adapt to children's feet, providing comprehensive support and protection.
The Nattork Kids inline skates prioritize comfort and excel in this regard. The skates' breathable mesh construction ensures that young skaters' feet stay cool and dry, even during lengthy periods of activity, effectively preventing discomfort and enabling children to concentrate on their skating adventures. Moreover, the thickened inner lining significantly improves comfort during prolonged skating sessions.
These skates have a high-top design, providing first-rate ankle support and effectively protecting young skaters from potential mishaps. This feature is particularly beneficial for beginners who are still working on improving their balance and confidence in skating.
The skates are equipped with eight glowing wheels that create a captivating visual effect when children glide along.
The Model-901i embodies a perfect blend of style, comfort, and performance. With their adjustable sizes, sturdy structure, breathable fabric, superior ankle support, and eye-catching wheels, these skates aim to provide countless hours of joy and excitement for young skaters. It's time to lace up the Nattork Kids inline skates and dive into the thrilling world of roller skating, be it in a skating rink or exploring the outdoors!
Share
View full details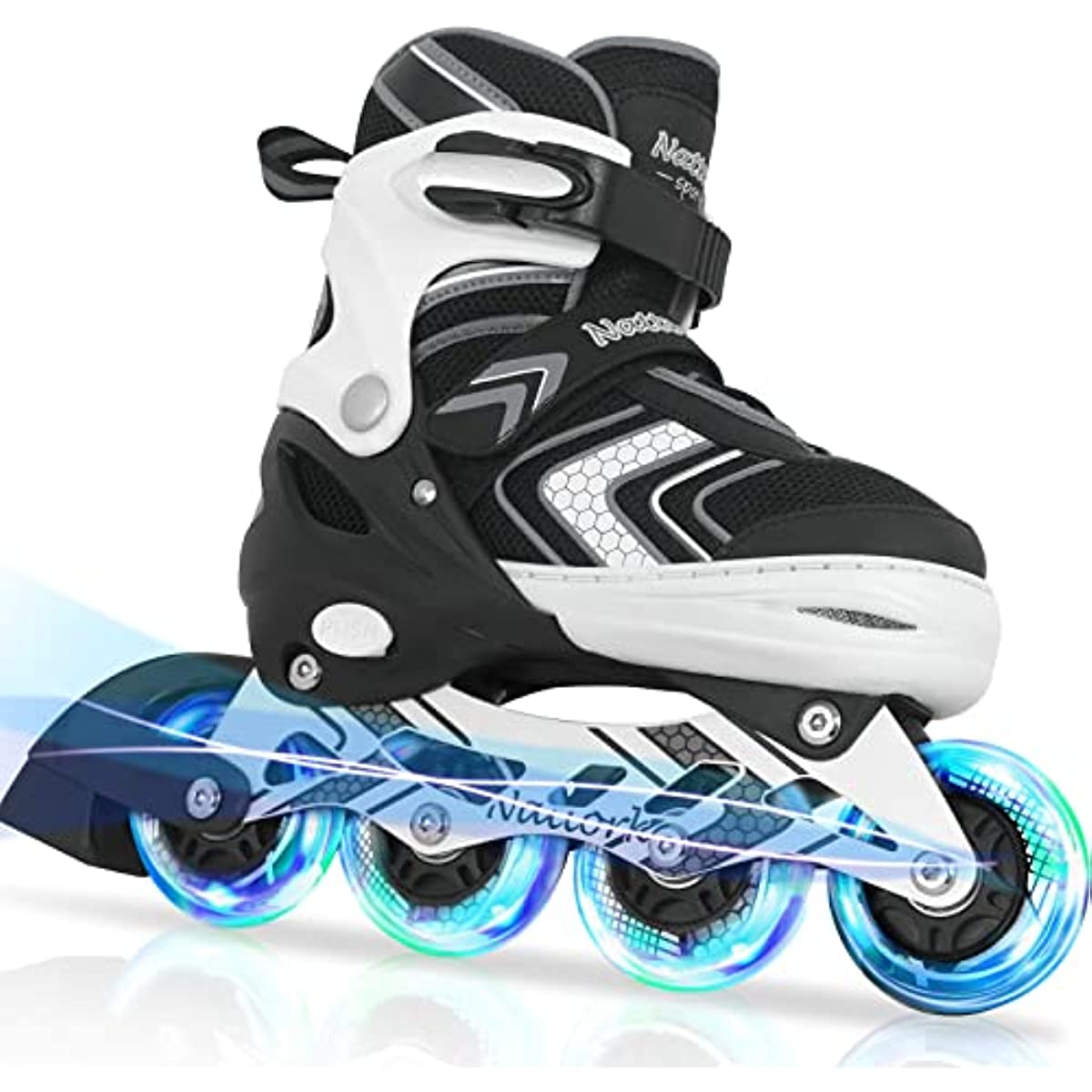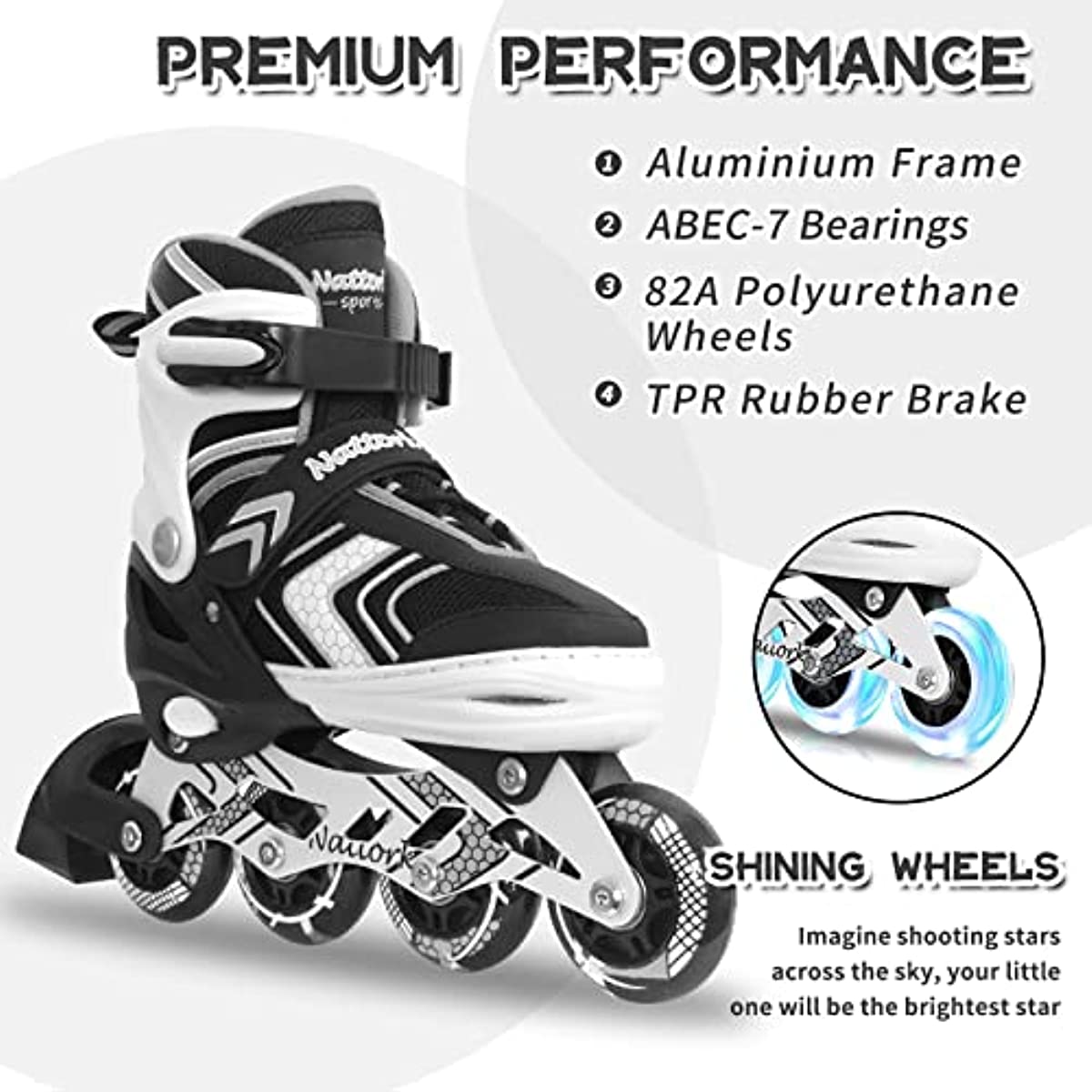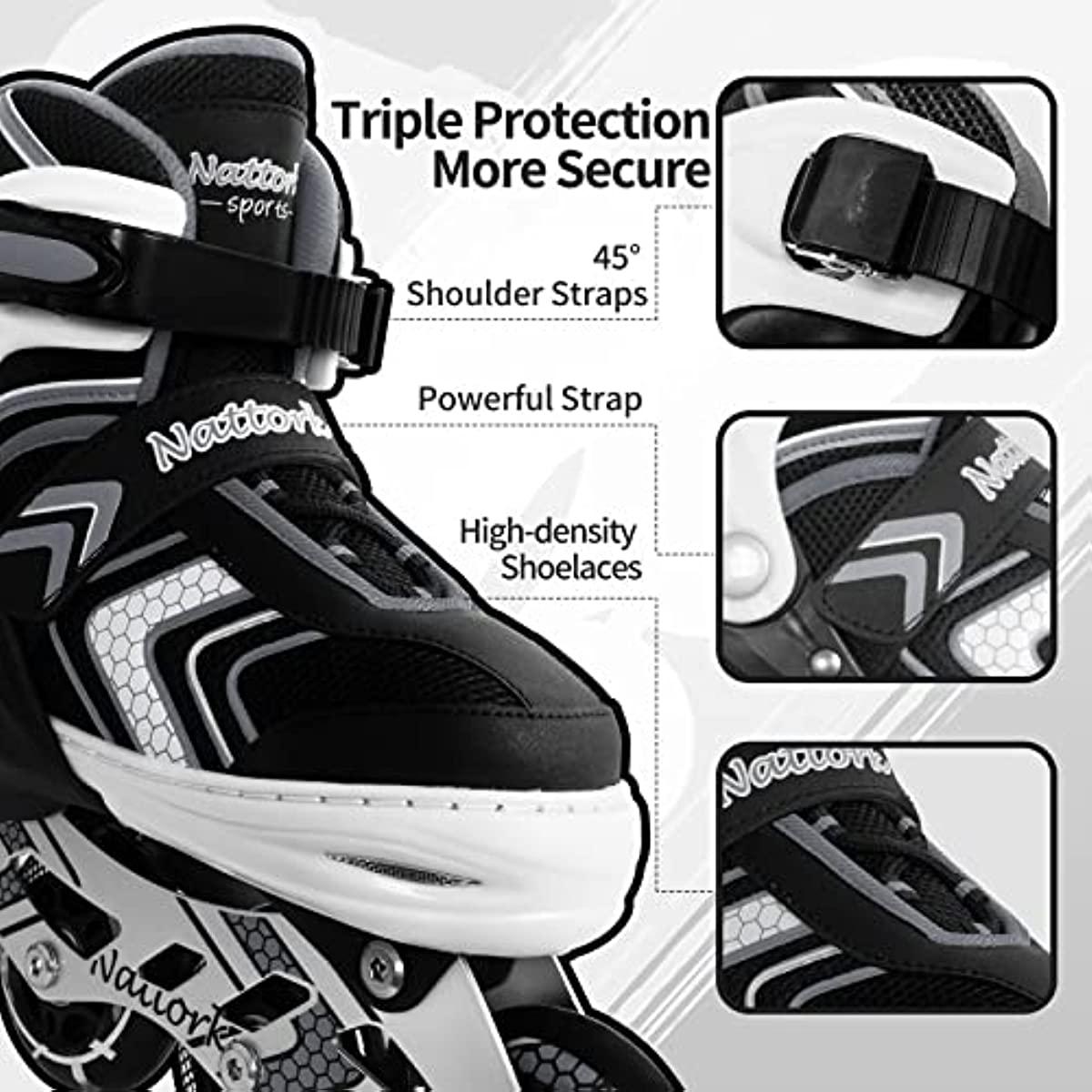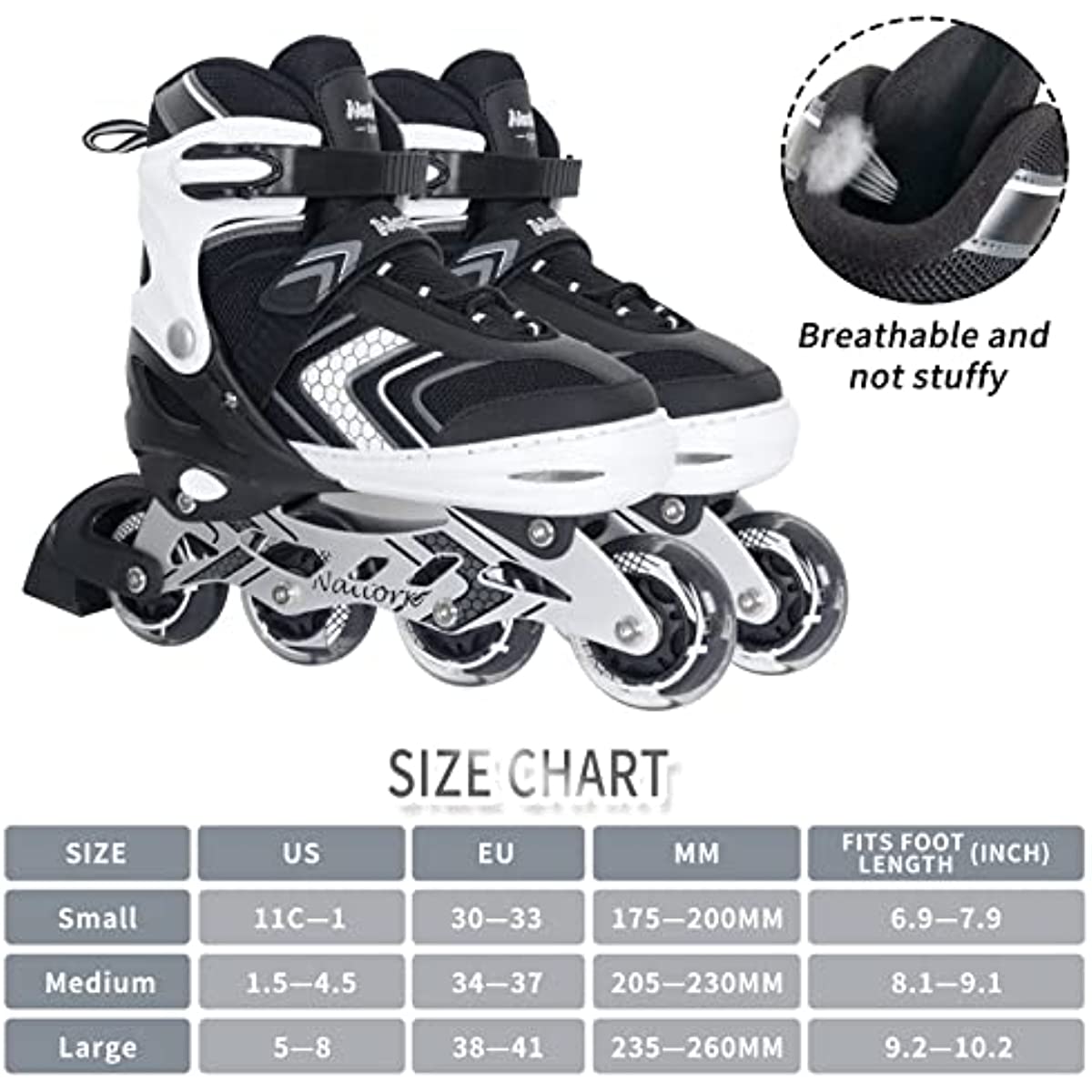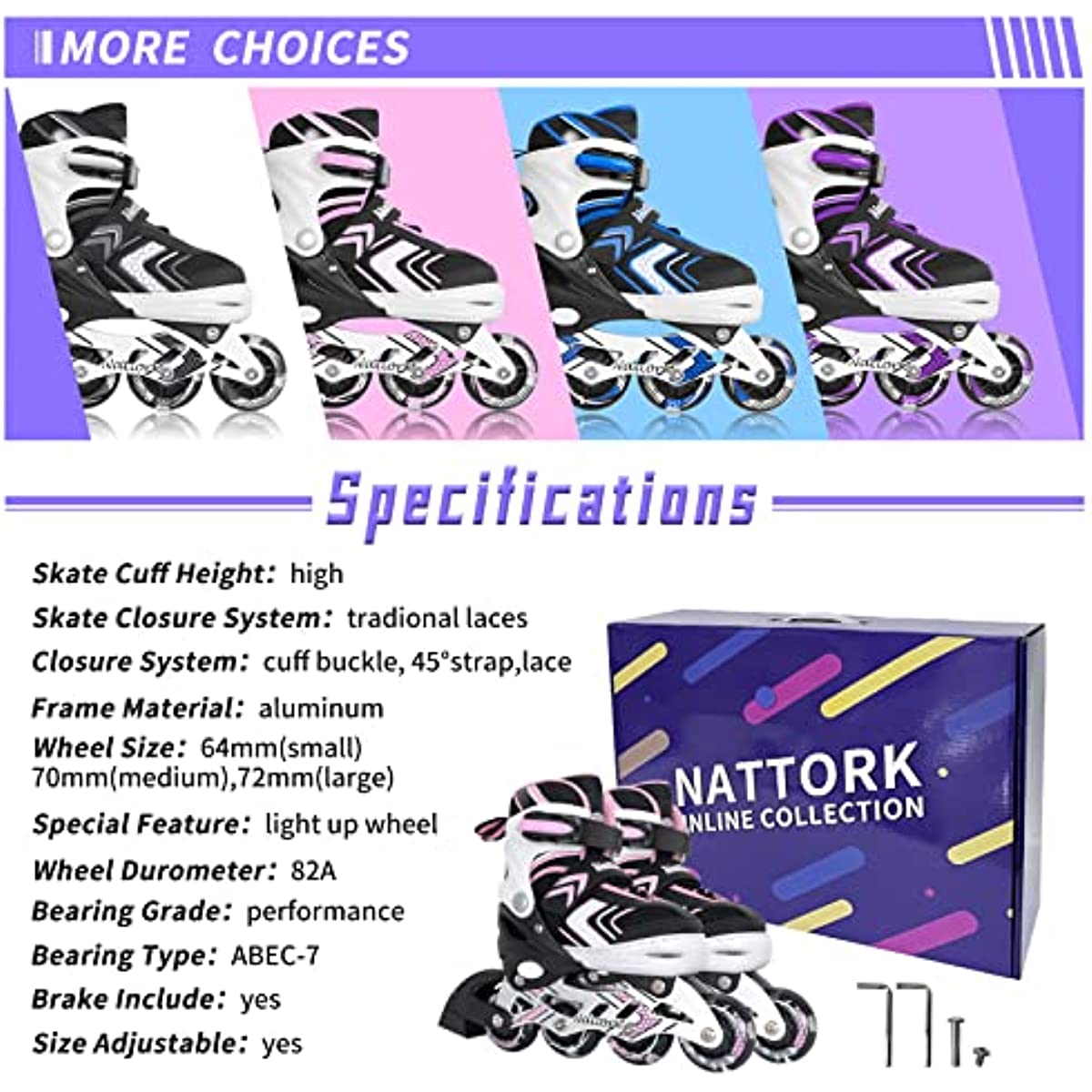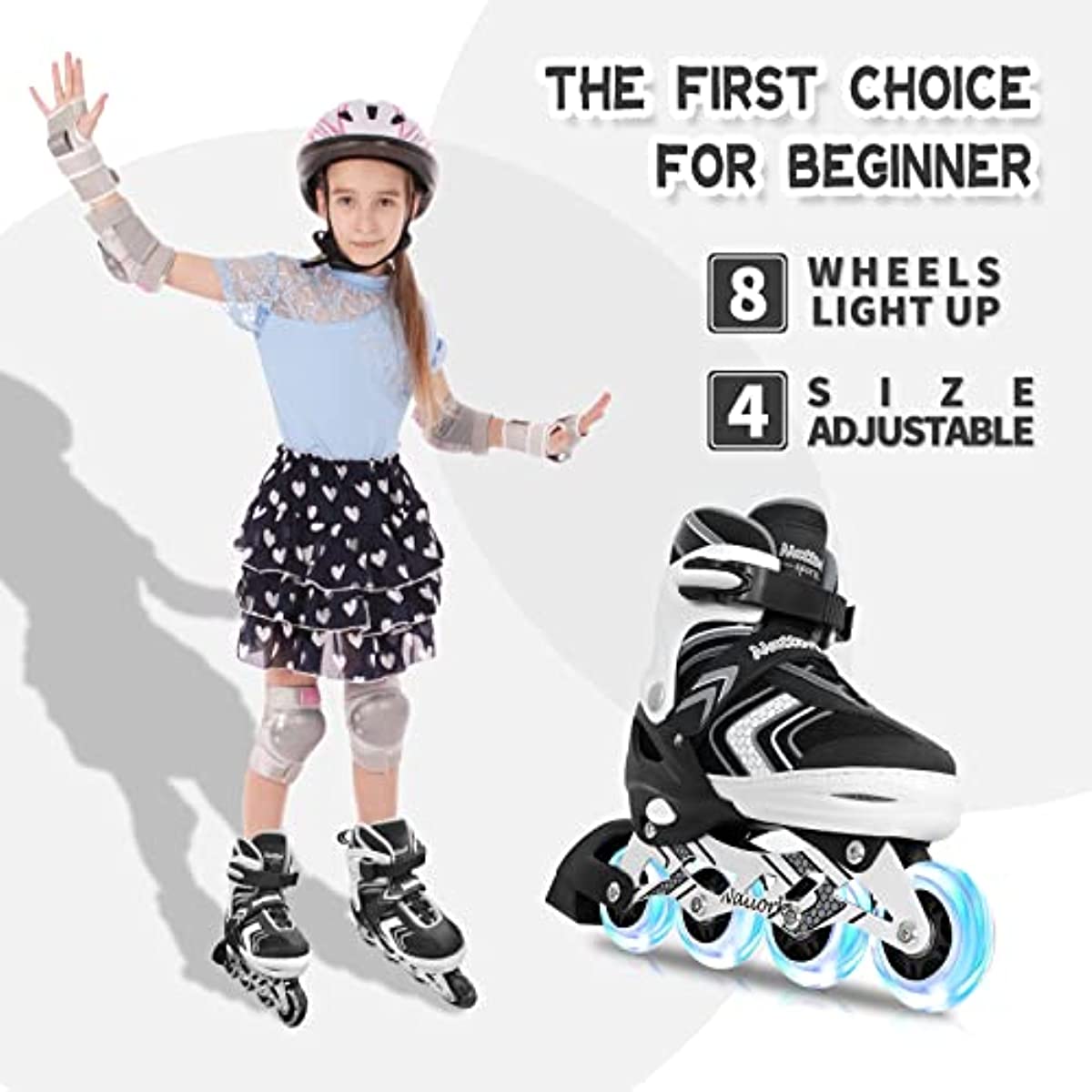 Great value
The feature to change size.
Rolling and lighting up
Skates are good quality and seem to fit good. Lightened up wheels is a fun feature for the kids.